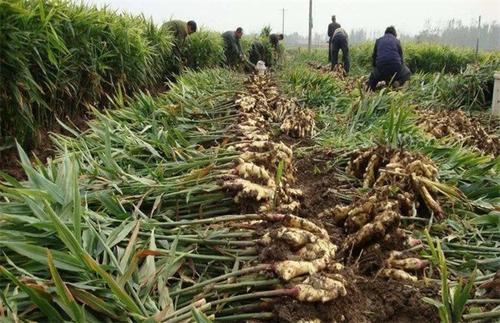 With the advent of solar terms, the new year's ginger season has gradually continued. At this stage, many ginger farmers have completed planting tasks, and some are still in progress.
It is understood from various aspects that ginger farmers in various regions have a strong willingness to expand, especially in new peripheral production areas.
As the farmers in Changyi, Qingzhou, Laizhou and other farmers have been busy ending, the "pioneer" for planting new ginger in 2018 has basically been completed.
The preliminary survey is as follows:
Jichangyi production area: The peak period of the new ginger planting period is about 2 weeks. Except for some ginger farmers who were damaged by the wind and planted relatively late to carry out the aftercare of new ginger cultivation, most ginger farmers have basically completed the cultivation of new ginger. Due to the limited area that can be expanded locally, although ginger farmers are enthusiastic about planting, the area has limited overall growth compared to last year ...
Qingzhou production area: From the enthusiasm for ginger seed trading after the year, you can feel that Jiang Nong is full of expectations for ginger in 2018. And with the local new ginger plant tailing, it has been confirmed that the area of new ginger planting has expanded significantly .....
Luanping production area: New planting of ginger is still ongoing. Although the final area is not determined, the conservatively estimated area has also increased from last year ...
Production area in Laizhou: In the late stage of the tailing of new ginger planting, as an emerging area, the area has developed rapidly, and prices have repeatedly hit record highs in the past two years. Farmers' enthusiasm for planting is still high. This year, the area of new ginger has expanded significantly ........
Lu'anqiu Producing Area: Under Planting ...
Rushan Producing Area: The local planting has also basically ended, and the expansion is active ........
Tangshan production area: The local ginger planting is about a week away, but according to the Chinese ginger net, during the ginger seed trade, the ginger seed cleaning once accounted for 90% of the total transaction, which indicates that local farmers have planted new ginger this year. High enthusiasm, expansion has become inevitable ........